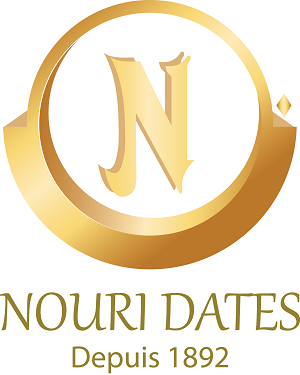 Nouri&Cie has several units in charge of taking delivery of the fruit, sorting, packaging and storing them, both in the heart of the Sahara and around Tunis.
The process is carefully studied in order to be consistent with the srictest international standards. the equipement is also high-tech, to ensure teh highest quality of dates.
As soon as we take delivery of the fruit,it is selected,washed , processed and then packaged to be ready for export, thanks to employees and executives belonging to Nouri&Cie , who will use their experience and know-how in preparing the best dates of the Tunisian Sahara, grown in totally and partially organic envirement.
Quality :
Certified Iso 22000, HALAL, GAP and Bio , Nouri&Cie has made quality its main objective and has structured its entire business around this central theme.
Procedures for monitoring the quality of dates are applied well before their arrival in our packaging units as regular visits are organized to different groves to ensure the smooth running of the ripening stages of dates.
Later, and throughout the various stages of packaging, the dates produced are subjected to various quality checks and exported products are fully in accordance with the strictest specifications.
&nbsp